While we're all about challenging ourselves in the gym with the barbell, it's also important to really master the fundamental bodyweight movements, too. There's no movement quite as classic as the push-up, and if you've struggled with these before, we're here to help!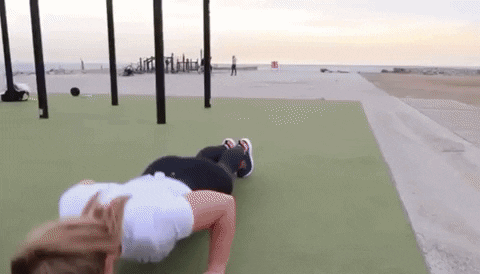 Our FREE Push-Up Challenge will help you find your baseline number of repetition, and then improve from there over a four week period.
Here's how you can join:
Download the free program here.
Test your max push-up set (can be done modified, standard, decline, wide grip width, etc).
Use the sheet to enter in your AMRAP score.
Follow the program over the next 4 weeks
Tag @megsquats and @strongstrongfriends on Instagram with your AMRAP test and progress! We'll be sharing on our pages!
Already gone through the program once? Feel free to tackle it again! You can simply keep building on your baseline number of repetitions each time.