Free Crockpot Cookbook Sample
There's nothing easier or more delicious than throwing ingredients in a crockpot and getting home to a delicious meal! And while a crockpot is great for making some really indulgent meals, you can also cook up some really nutritious (and protein-packed) options too! With the cooler weather kicking in, we decided to develop our second digital cookbook with JazzyThings!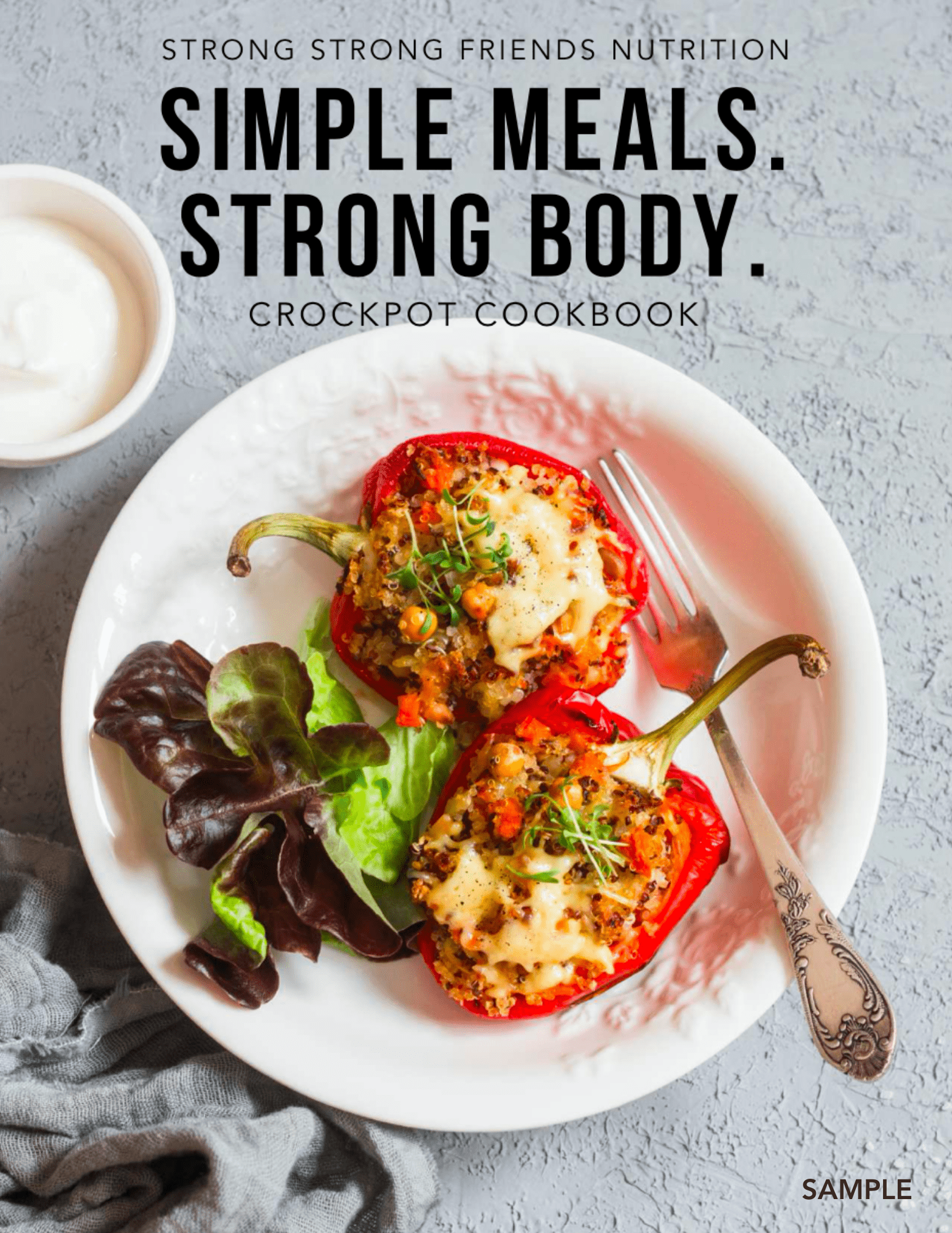 Want to get a little taste of the recipe book before you purchase? We've got you covered!
Included in the sample recipe e-book:
Four of Meg's favorite protein packed recipes – including Beef Stew (below) and Vegetable Enchiladas – developed in collaboration with Jasmine Shea.

Macro breakdown and calories for each delicious recipe.
A full preview of what recipes are included in the full recipe e-book.
Ready to purchase the full recipe e-book? Buy it now for only $12 total (or you can buy two of our cookbooks and get one free)! Want more help with your nutrition? Visit our nutrition page to see what other services we offer!