Easy To-Go Breakfast Recipe: Hashbrown, Sausage & Egg Cups
Looking for a good to-go breakfast option?! Our strong strong friend, JamaRR Royster (aka @pancakegawd), whipped up just the thing for you. And, in truth, these are pretty darn tasty at any time of day!
These Hashbrown, Sausage & Egg Cups are portable and packed with protein. Spend 30 minutes whipping up a batch, and the you'll be all set on breakfast for the week.
Hashbrown, Sausage & Egg Cup Recipe
By JamaRR Royster (@pancakegawd)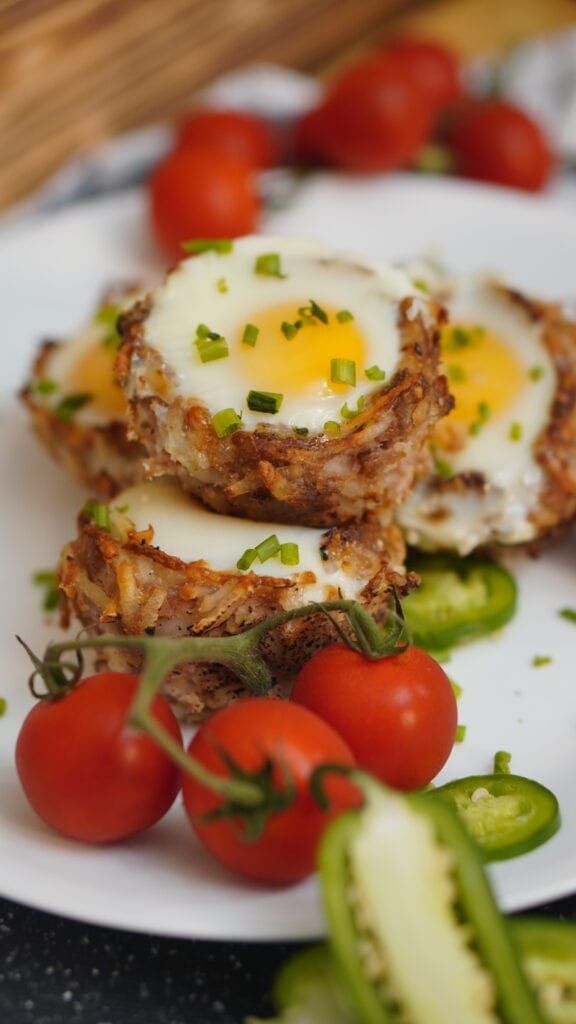 Estimated Serving Size & Nutrition Info: 
Serving Info – 12 Cups
Nutrition Info Per Cup – 175 Calories, 12.5g Protein | 9g Fat | 9g Carbs
Ingredients
2 ripe avocados, halved, seeded and peeled
12 oz Turkey Sausage (Lean Italian turkey sausage used here)
12 Eggs
Simply Potatoes Shredded Hash Browns
Onions or Chives
Directions:
Prepare sausage according to package directions. Cool slightly and cut into 1/2-inch pieces; set aside.
In a bowl, combine hash browns, salt and pepper; divide evenly into 12 greased muffin cups. Press mixture onto sides and bottom of muffin cups.
Bake at 400 degrees F for 15-20 minutes or until browned. Remove from the oven; divide sausage pieces into muffin cups.
In a bowl, combine eggs, and optional ingredients: cheese, bell pepper, etc. Spoon mixture evenly into muffin cups. Sprinkle with chives or onion. Return to the oven, bake 13-15 minutes or until set. Serve.
Serve and enjoy!
Looking to learn more about nutrition and how to cook for yourself in a way that supports your nutrition goals? Be sure to check out our nutrition course ($16 for eight weeks)! If enrollment isn't open, add yourself to the Early Access List where you'll be notified when enrollment begins… and you'll even be able to start the course before anyone else!